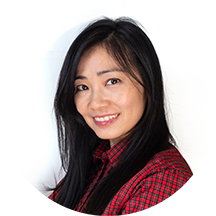 ​​​​​​​
Hello! My name is Vivian. I'm a Graphic Designer / Hand-lettering Artist based in NYC. I create print graphics, UX & UI, brand identities, and hand-lettering. I enjoy a balanced design process between analog and digital with a healthy dose of meticulousness.

You can check out my work on this site as well as my Instagram and Youtube channel.
If you are interested in collaboration, please don't hesitate to contact me using the form below.