Chinese New Year was my favorite holiday growing up in Taiwan. The family reunion, the never-ending feast, and the receiving of red packets are just a few of the highlights. February 12, 2021, marks the beginning of the Year of the Ox on the Chinese calendar.

The year 2020 did many things to us, and one of them is a more profound appreciation to friends and family; hence this project was born. Additionally, I needed a self-initiated project to refresh my mojo and shake up my creative juju.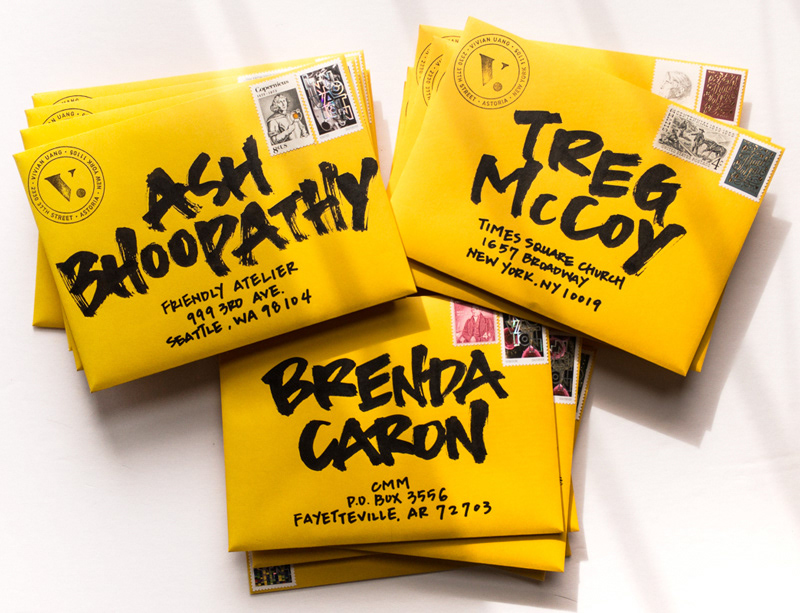 Printed products have a special place in my heart. My parents owned a print shop when I was young, and that's where I'd go after school every day. I spent most of my childhood tumbling in reams of paper, and how an offset printer works never ceases to amaze me. Maybe that's why flimsy brochures and low-quality prints are my biggest pet peeves. And I get excited about the paper selection process for any project.
Greeting cards typically come folded, but a flat card has many more printing techniques and paper choices. Personally, I prefer cardstocks that are thicker than usual. And since this will be a small batch of cards, I decided to incorporate some handmade elements into it.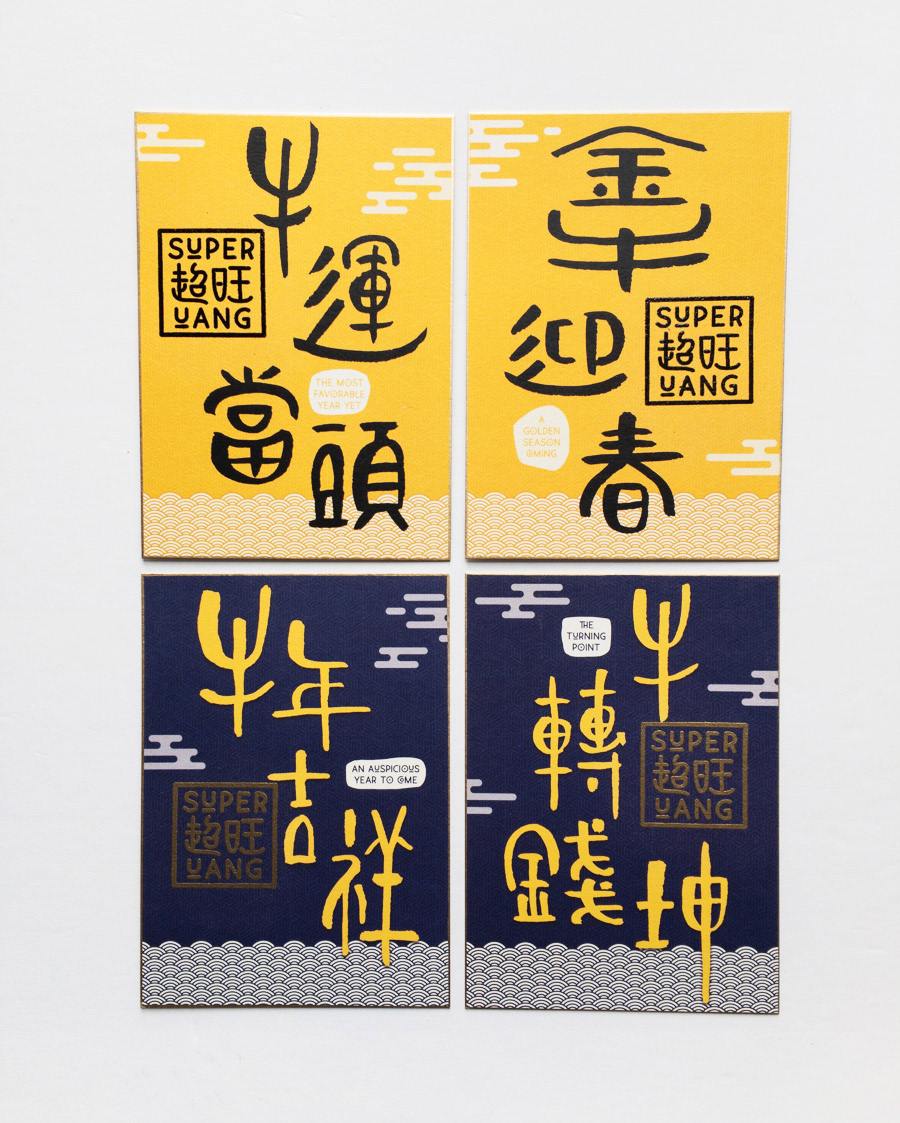 I rarely work on projects with a strong ethnic vibe, so I decided to go for it on this Chinese New Year greeting card design. I was never great at Chinese brush calligraphy, but I've learned to embrace my wonky and wabi-sabi handwriting. Besides, the chance of my middle school brush calligraphy teacher sees these cards are close to zero. There are four designs for the front of the card; all are "ox" theme greetings with a brief translation next to them.
I've always loved the historical Chinese motifs, whether it's the detailed woodwork in architecture or the intricate embroidery on the emperor's garment. The final design and color scheme was inspired by the pattern often found on the emperor's garb.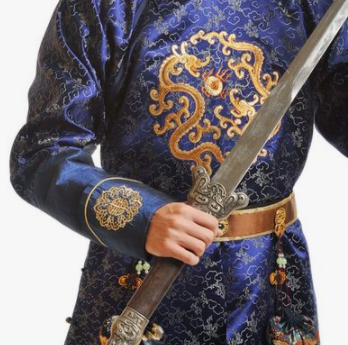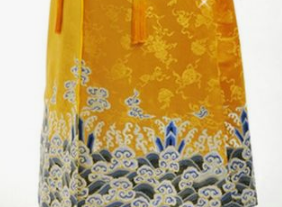 There is something peculiar about the use of stamps in Chinese culture. In Taiwan, where I am from, everyone has an official personal stamp. This stamp is as vital as one's signature. It is required to open a bank account, validate a contract, buy insurance, receive an inheritance, etc. Other than the official stamps, there are also leisure stamps for non-official use.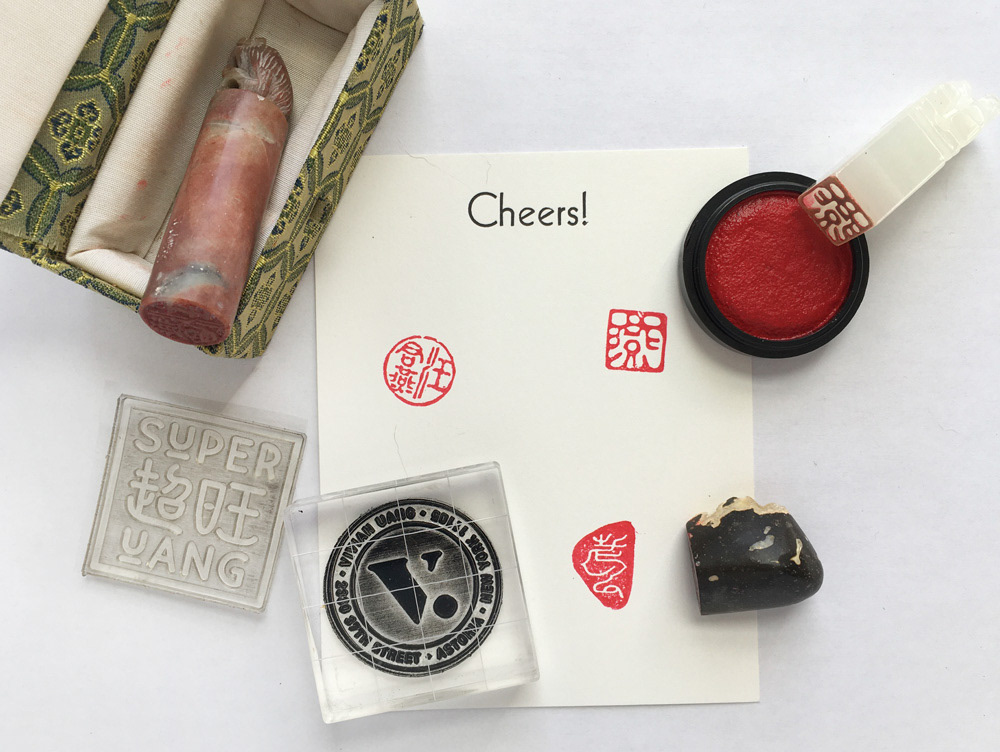 The stamp elements on the greeting card were inspired by Qianlong, the sixth emperor in the Qing dynasty. He had more than 1000 stamps for leisure usage. Traditionally, when an artwork is submitted to the national treasury, it would be stamped according to the appraisal. As an art connoisseur, Qianlong would show his appreciation by adorning paintings with stamps. Sometimes to the point where the stamps became so distracting. I can totally picture Qianlong frolicking in Hobby Lobby's stamp aisles.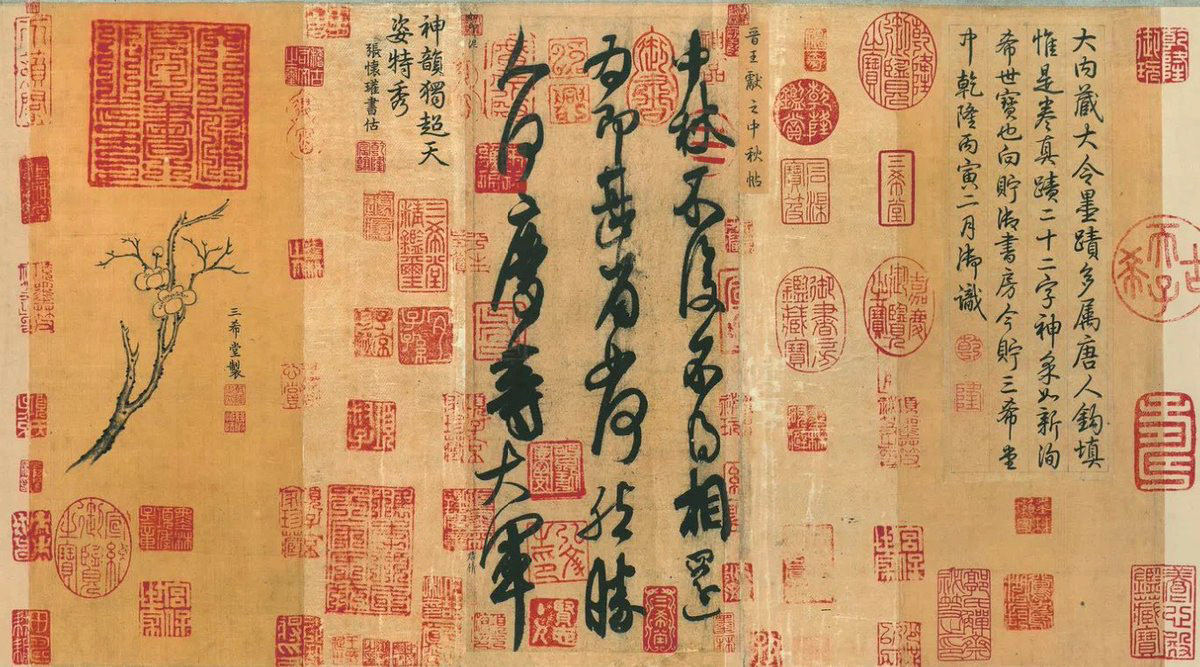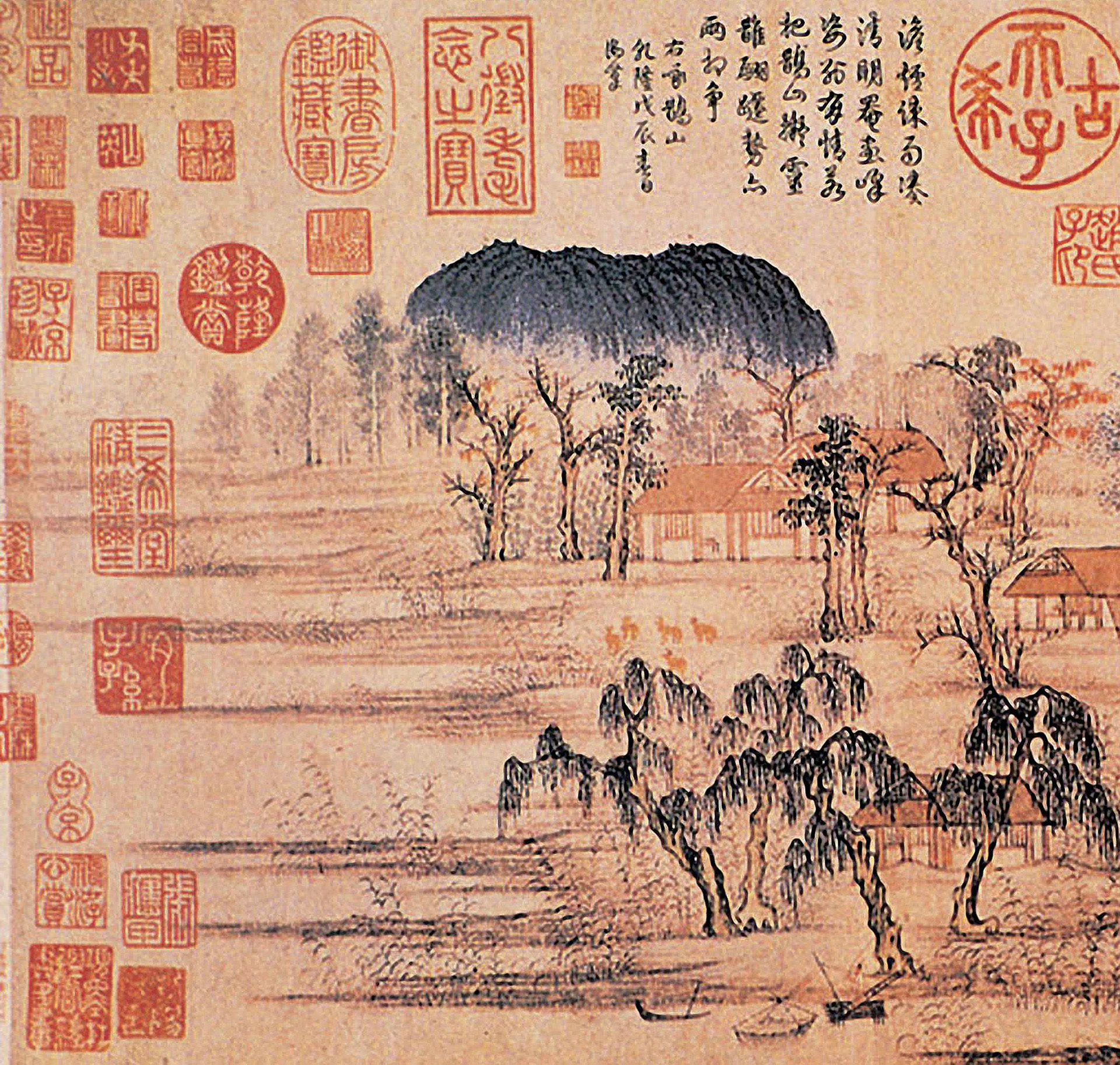 My stamp collection is nowhere near Qianlong's, but since I actually have more leisure time than him, I one-up him with embossing. Heat embossing is a technique that's only suitable for small batch cards such as this project. The large stamp on the front of the card is a play on my last name. The Chinese word 旺, which means flourishing and prosperous, bears a similar pronunciation to my last name-Uang. And that is my wish for you- a super flourishing and prosperous year to come!
As a final touch, I hand-painted each card's edge with an 18-karat gold leafing marker to finish up these handmade cards.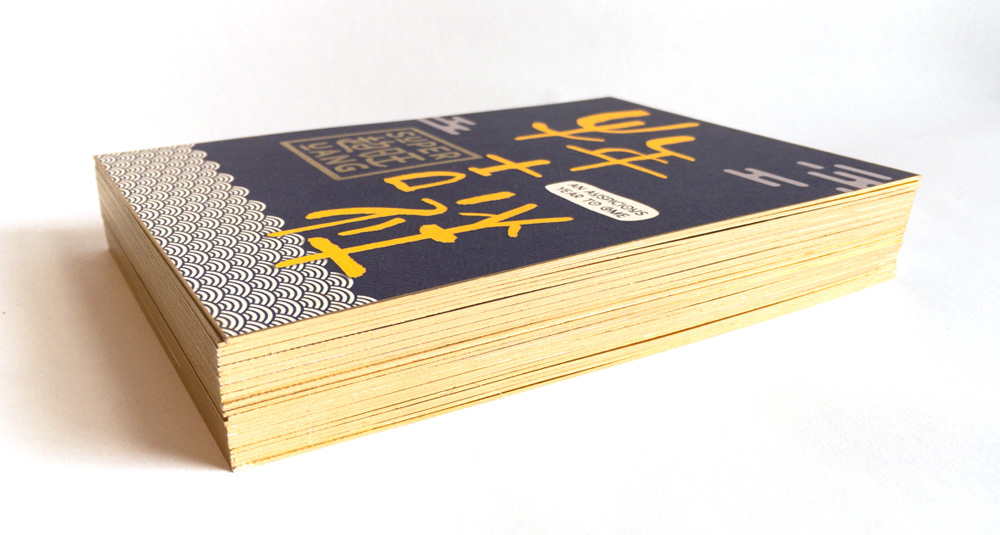 Spring Festival Couplets
are a two-sentence poem written on red paper. In the days leading up to the New Year, every household would decorate either side of the doorframe with Spring Festival Couplets. It's said to keep out the evil spirits and mystical monsters that come and snatch children during Chinese New Year's Eve. The poems are usually inspirational or a declaration of blessing.
The mini couplet stickers roughly translate to:
    Spring comes early to those who are diligent, 
    Greening their grass and fatten up their oxen.
Use these stickers on your laptop or phone case as a motivational reminder or to keep out spam emails and cyber hack!

Traditionally,
Red Packets
are red envelopes containing monetary gifts for children on Chinese New Year's Eve. Nowadays, friends also exchange Red Packets as a goodwill gesture; instead of money, it can be a gratitude message, memorable photos, or humorous saying. Each envelope is hand-painted with the Chinese character "ox" in gold. One of the envelopes includes a motivational quote for you. You can download additional Red Packet inserts, and give the other one to a friend or colleague and pass on the celebration!